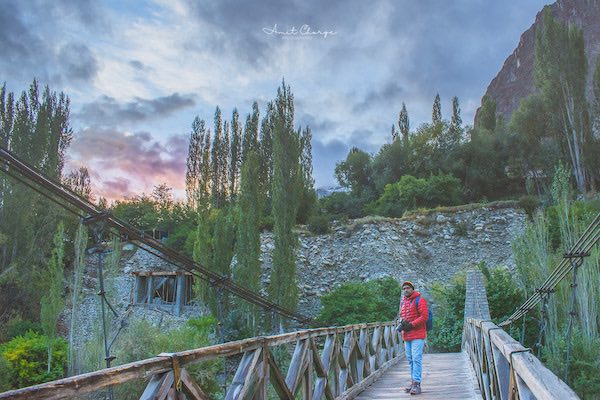 Read Time:
5 Minute, 17 Second
Turtuk, first time I heard about this village was in an political magazine at the waiting room of a doctors chamber. All it talked about how dramatically the village became part of India in 1971 war. How few of its residents were in the neighboring village visiting relatives and couldn't come back home post war. When we visited Turtuk, we were traveled in our per-conceived notions. We were expecting conservative people and their reservations against India or Indian in general. Boy! we were so wrong.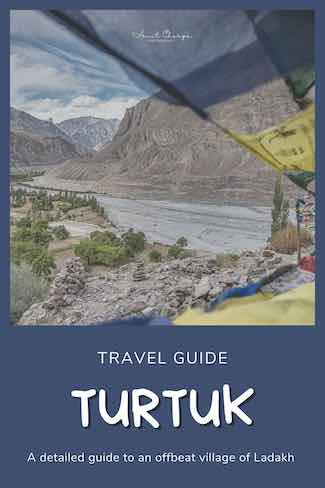 Turtuk is a gorgeous village located in the lap of Karakoram ranges, formerly part of Pakistan's Gilgit- Baltistan region. In 1971 war, this village along with 2-3 more villages became part of India. A Muslim majority village, welcomed tourists with open arms and since then there is no looking back.
Covid Update
All tourists traveling to Leh Ladakh region must carry a covid -ve test report, else have to go through a test at the airport or ladakh border itself. Turtuk is now open for tourists.
What to expect when visiting Turtuk?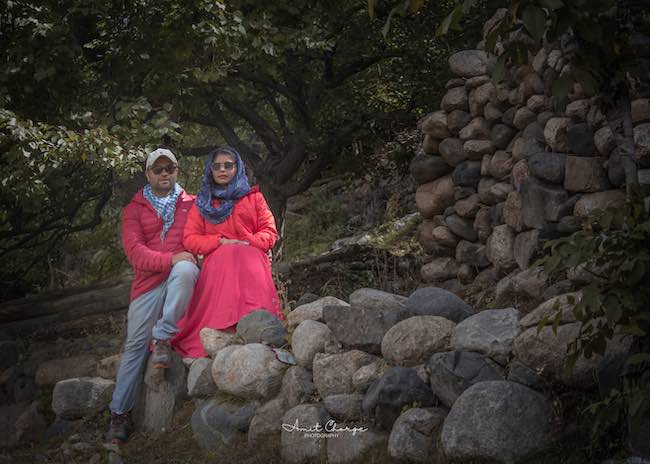 Though Turtuk is Muslim majority village, it's modern and yet connected towards their roots. Would you expect a vegan restaurant in such a remote village? You will see beautiful people settled in a gorgeous village, happy and content with life and their country. You will notice the huge differences in their looks, attire and cuisine compared to other Ladakhi regions. Rest assured you are going to come back with memories of life time.
When is the right time to visit Turtuk village?

The best time to visit Turtuk will be from May to October, It's going to be perfect during Indian summer months. The peak time would be April to August, but the best affordable shoulder season would be September to October. In winter months most of the roads will be closed due to heavy snowfall.
Is permit required for visiting Turtuk?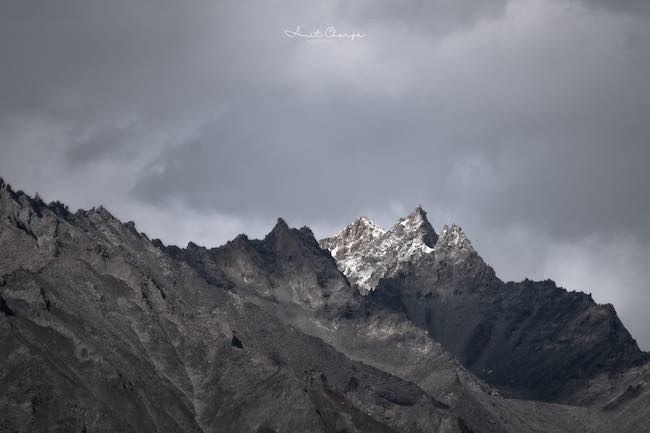 Yes as it is near Indian border so both Indians and Foreigners will need to apply permits in-case you are planning to travel to Turtuk. You can apply the permit here. Once the permit is issued, make sure to carry 3-4 copies of the same as there will be multiple check posts where you need to submit each copy. You can also get the permit from Leh main market.
How to reach Turtuk?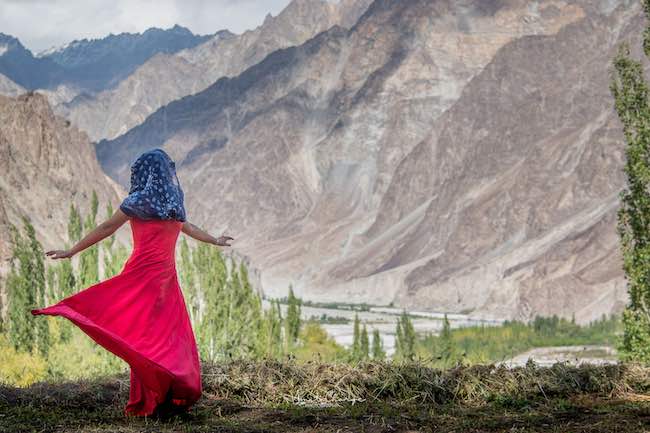 To reach Turtuk you need to book a cab from Leh or include it in your group tour, while visiting Hunder Sand Dunes. Best and expensive most option is by car.
The budget option will be to take a bus from Leh to Hunder and take another bus to Turtuk next day afternoon. In this case you will reach Turtuk at sunset, so you might have to stay another night to explore. The buses to Turtuk doesn't operate on Sundays, we realized it hard way.
You can also book a cab from Hunder to Turtuk that will cost you 1k – 2k rupees depending on the season. There are share cabs with 300 rupees per person but that also depend on how many locals are there.
How many days to plan for Turtuk Village?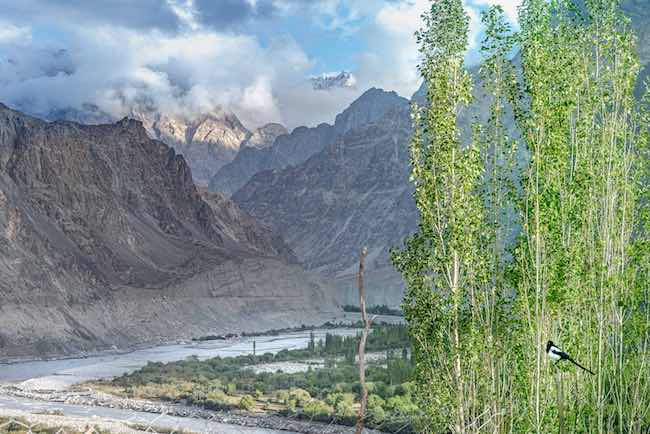 If you are planning to visit Turtuk , we will insist you to spend at least a night in the village to get the real vibe of the place. Many tourist come on a day trip that too covering Diskit and Hunder, so they can only see half of the village and truly miss out meeting the wonderful people from the village. We spent two nights here to get the max out of this place.
Where to stay?

There are plenty of options to chose from in Turtuk. Mainly all are home run places with comfort and great view. We stayed at Masters Home Stay, which was budget friendly backpacking home. You can expect you cost of stay from 500 to 2000 rupees a night for two.
What to eat?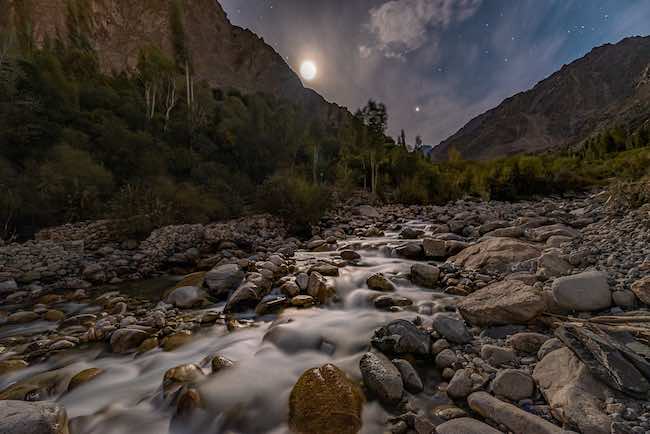 Don't worry at all as there are plenty of Cafes's restaurants to meet your expectation. We will recommend you to try Balti cuisine ( a cuisine from people of Baltistan). In case you are expecting loads of non-vegetarian food options you will be bit disappointed as the vegetarian and organic restaurants are more in number.
Things to do in Turtuk Village

There are plenty of things to see in the village. Honestly, if you don't want to do anything at all and just gaze out of the window from your home-stay this village will be the perfect place to do so.
Gorgeous Karakoram Ranges – It's only opportunity for you to get a glimpse of Karakoram Ranges from India. The whole landscape suddenly changes as you proceed towards Turtuk. You also get a sneak peak of the K2 ranges from the village if the weather is clear.
Village Walk – Just stroll around the village. Passing through the narrow alleys, stone houses you might discover sudden opening and view points that are not popular but just for you.
Cold Storage – Make sure to visit old natural cold storage or freezer inside the village.
Heritage Museum – Balti Heritage museum is maintained by a Royal family , showcasing their traditional attire, utensils and way of leaving. This museum has entry ticket of 50 rupees per person.
Hike to the Monastery – An easy and gorgeous hike to the only Buddhist monastery in Turtuk village, from where you get to see the K2 ranges, some claim it's the K2 itself.
Teach in the village schools – not many teachers come here in this remote region to teach, though there are many schools here an Indian army doing commendable job to get education accessible to this village. If possible stay a week or two to teach new skills, English or computers to children of the village.
Dos and Dont's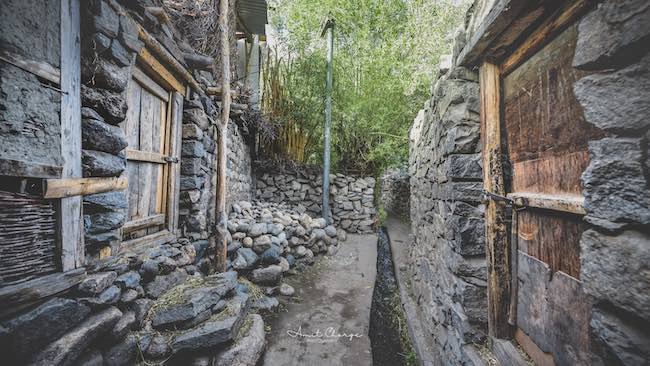 Respect the local culture as it is a village please dress up accordingly
Respect the privacy of local men and women working, and please ask before taking their photos
The children of this village are beautiful, please do not bribe (money/toffee/chocolates) to click their photos. Later they start begging without their parents knowledge.
Do buy organic apricots, walnuts from here, you will get the best deal and good quality.
Please do not litter in this paradise.
If possible volunteer for some knowledge sharing in the schools